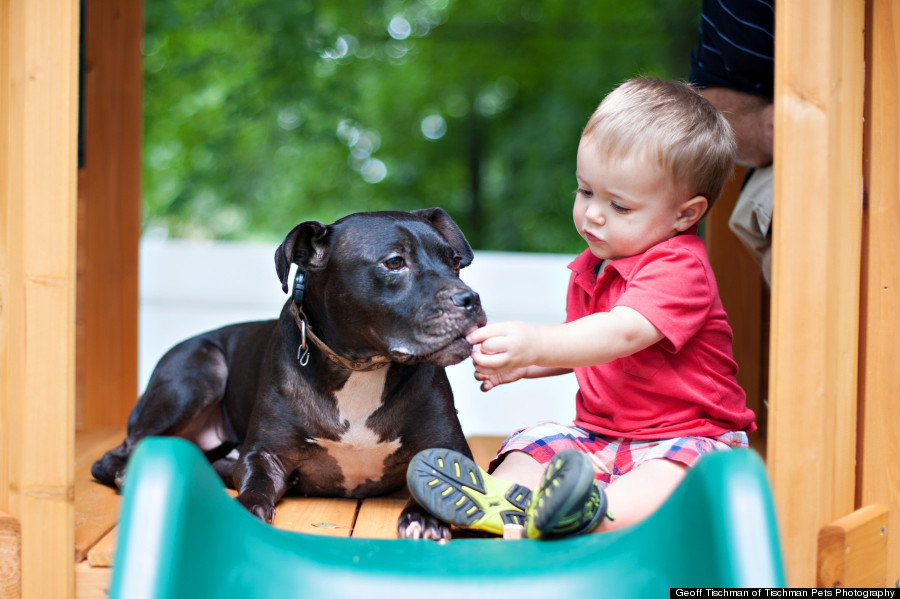 Cherry Garcia Photographed by Geoff Tischman of Tischman Pets Photography
Seven years ago, Michael Vick, quarterback for the Atlanta Falcons at the time, was indicted on charges relating to an illegal dogfighting ring. The pit bulls involved in this fighting faced horrific abuse…. Many believed the animals were damaged beyond rehabilitation. But Best Friends Animal Society disagreed.
The BFAS, an animal rescue group based in Kanab, Utah, took in 22 of the most traumatized pit bulls from Vick's fighting ring. After lots of love, care and rehabilitation, these 22 became known as the Vicktory Dogs. How far they've come is nothing short of inspiring.
"Currently 10 of the Vicktory Dogs are thriving with their adopted families, some living happily with other dogs, children and even a cat," Michelle Weaver, the manager of Dogtown at the BFAS, told The Huffington Post via email.
For lots more great pictures and to read what happened to more of the Vick dogs:

http://www.huffingtonpost.com/2014/04/10/michael-vick-dogs-vicktory_n_5119150.html